With the recent success of the book and movie, "Eat, Pray, Love", Ubud has quickly become one of Bali's most popular tourist destinations. This region is considered by many to be the cultural hub of the island, but it has a lot more to offer than just art galleries. Though fairly small, it has something for almost everyone.
We recently had the opportunity to spend several days exploring Ubud for ourselves. We rented a scooter and then zoomed through the streets, stumbling upon interesting sights and activities as we went. While the memory is still fresh in my mind, let me share my pick of the top seven things to do during your stay.
1. Visit the Rice Terraces
Our journey to Ubud took us through some beautiful scenery. The most striking sites were the vast rice paddies and terraces that appeared throughout the countryside. We were so captivated by the views that we asked our driver to stop multiple times so that we could take pictures. After a while, he started pulling over before we even asked. You won't see much of this in Ubud itself; instead you'll have to drive to the outskirts of the town where the busy streets give way to these peaceful rice paddies.
You'll know you've reached a famous rice paddie when you see vendors and tourists lining the streets. We decided to visit the popular Tegalalang Rice Terraces, and it was well worth the time. As we approached, our excitement grew. The Tegalalang Rice Terraces are arguably the most iconic in Bali. When we found them, we understood why they attract so much attention. They are immense, green, and beautiful; pictures fail to capture the sheer scale of what we saw.
There is no entrance fee, but donations are requested several times as you walk through the paddies. Be warned; the terraces have a lot of steep mud stairs. Bring comfortable shoes for walking and always have your wits about you; the ground can be extremely slippery. There are also many restaurants along the street. Here, you can have a drink and bite to eat while enjoying the impressive view.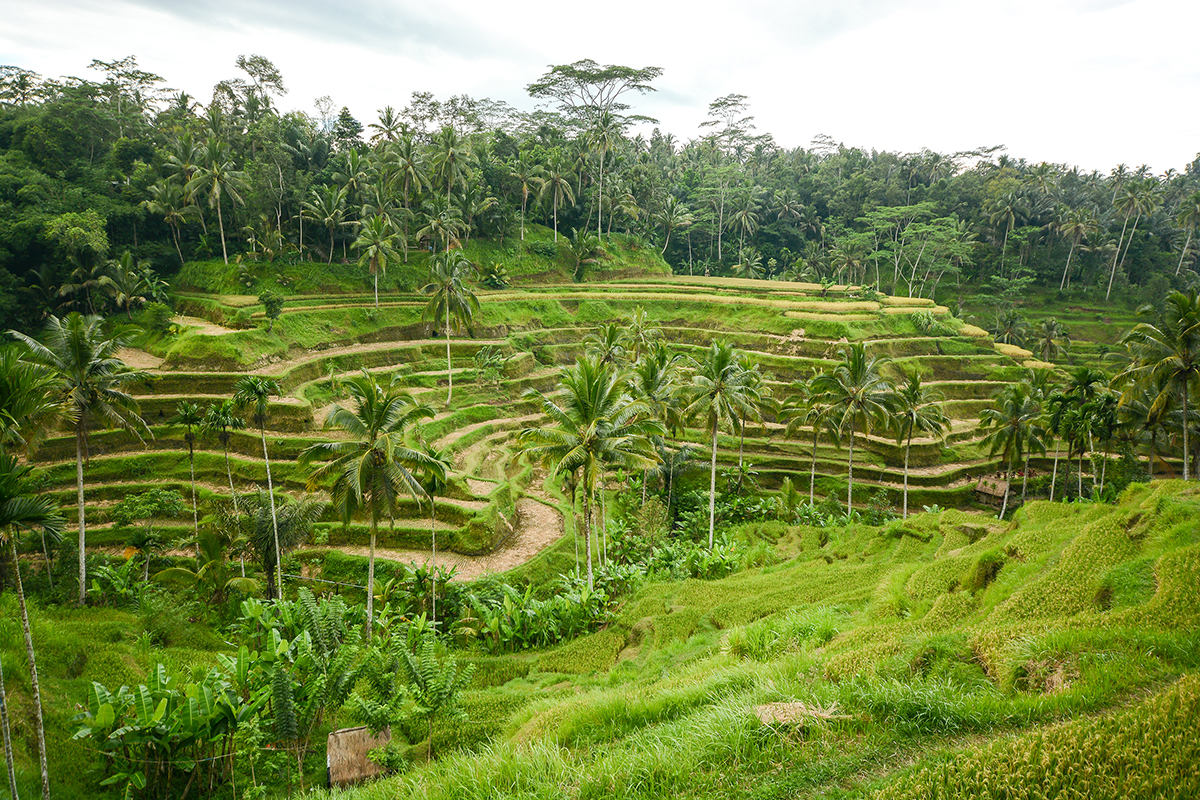 2. Take a Walk through the Monkey Forest
Another 'must do' in Ubud is to visit the Monkey Forest. Stepping into the forest is like stepping into another world; it is chock full with hundreds of wild monkeys. They are even allowed to enter the sacred temples, which are off-limits to most of us humans.
As cute and cuddly as they appear, it's important to remember that they are wild animals. They can be very friendly until they aren't, so try to observe without drawing unnecessary attention to yourself. If you feel the need to feed, you better have an endless supply of bananas. They don't take kindly to people who run out of bananas. Also, they can smell food from a mile away, so it's probably best to leave your twinkie back at the hotel.
If you would like to avoid large crowds during peak season, I recommend visiting early in the morning. We arrived at around 9:30 a.m. while there was still a manageable number of tourists. When we finally left, 3 hours later, the forest contained almost as many humans as it did monkeys.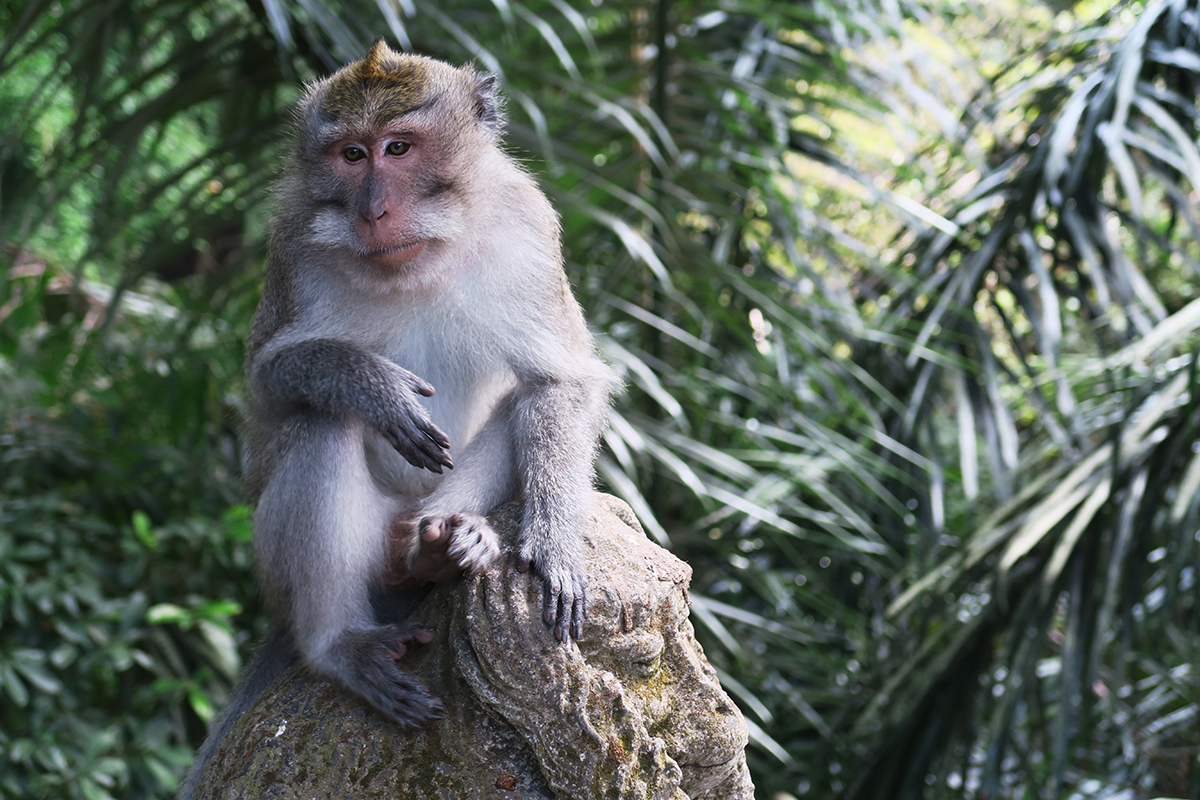 3. Explore the Temples
It seems that everywhere you look there's another temple; this is the case throughout Bali, but Ubud has several particularly popular ones. These include Goa Gajah temple (Elephant Cave), Gunung Kawi temple, and Tirta Empul temple (Holy Waters).
Goa Gajah temple is used primarily for meditation. It is nestled in a lush garden, which is filled with lotus ponds, waterfalls, and rice paddies. One enters the cave through the mouth of a sculpted face that is believed to scare away evil.
Gunung Kawi temple is an ancient rocky temple situated along the Pakerisan River. The temple is surrounded by natural beauty, and, because it's pretty hard to reach, it attracts very few tourists. If you can only visit one temple during your stay in Ubud, visit this one.
Tirta Empul temple contains a spring which is considered to be holy. Balinese people come from all over to purify themselves in its waters, which are believed to have healing powers.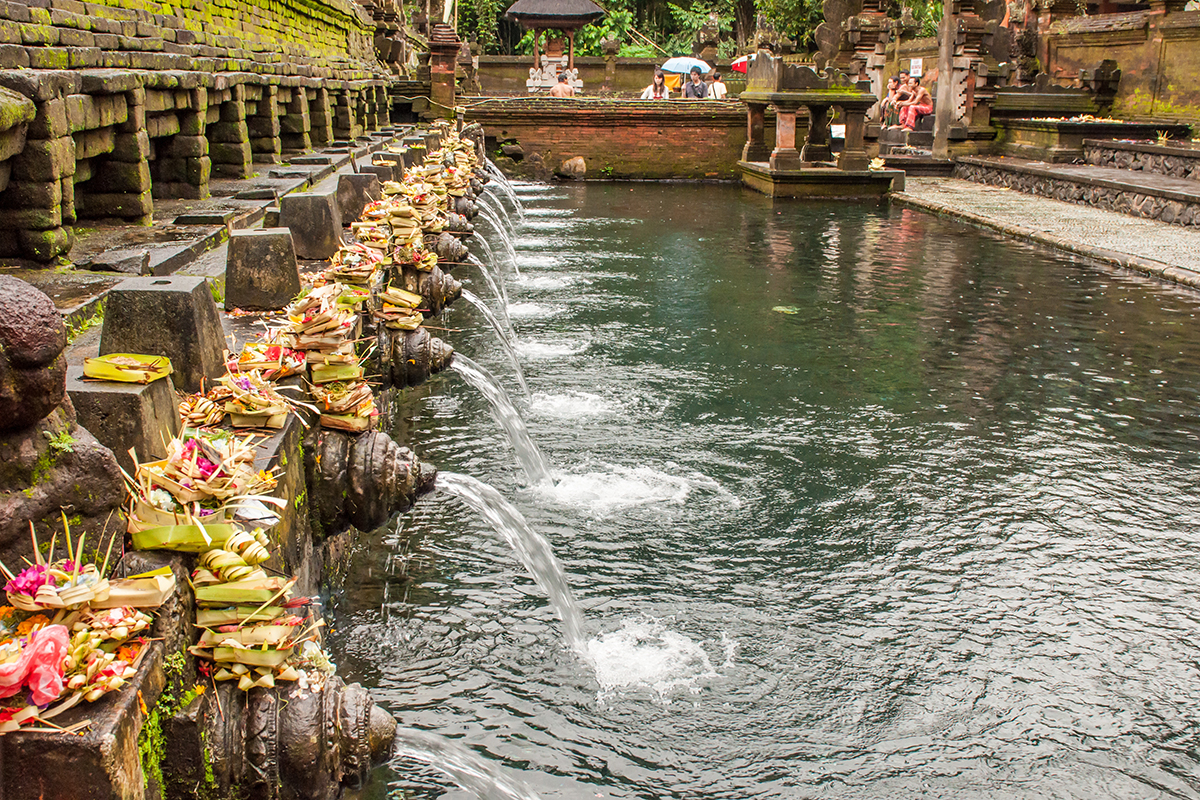 4. Experience the Art Scene
Ubud's art scene is impressive for such a small place. Paintings, sculptures, craftsmanship, performing arts; they have it all. There are many popular galleries such as the Komaneka Gallery, ARMA gallery (probably the most visited), Sika Gallery, and the small Bamboo Gallery. At these galleries, you'll see both local and international artists with a mix of traditional and contemporary pieces.
I also noticed a large number of gold and silversmith signs throughout the town. Most of them say that they can make to order, which is great if you have your own design. I studied jewellery design, so this was a real point of interest for me.
To see some traditional Balinese dances, you can head down to the Royal Palace, where they have performances in the evenings. Tourism is vital to Bali's economy, but it often damages the local culture. In this case, what used to be a special celebration for the Balinese people is now a daily show for tourists.
If you are an art lover, then Ubud is the place for you. Who knows you may be trying to fit a 6-foot painting into your luggage by the end of your stay.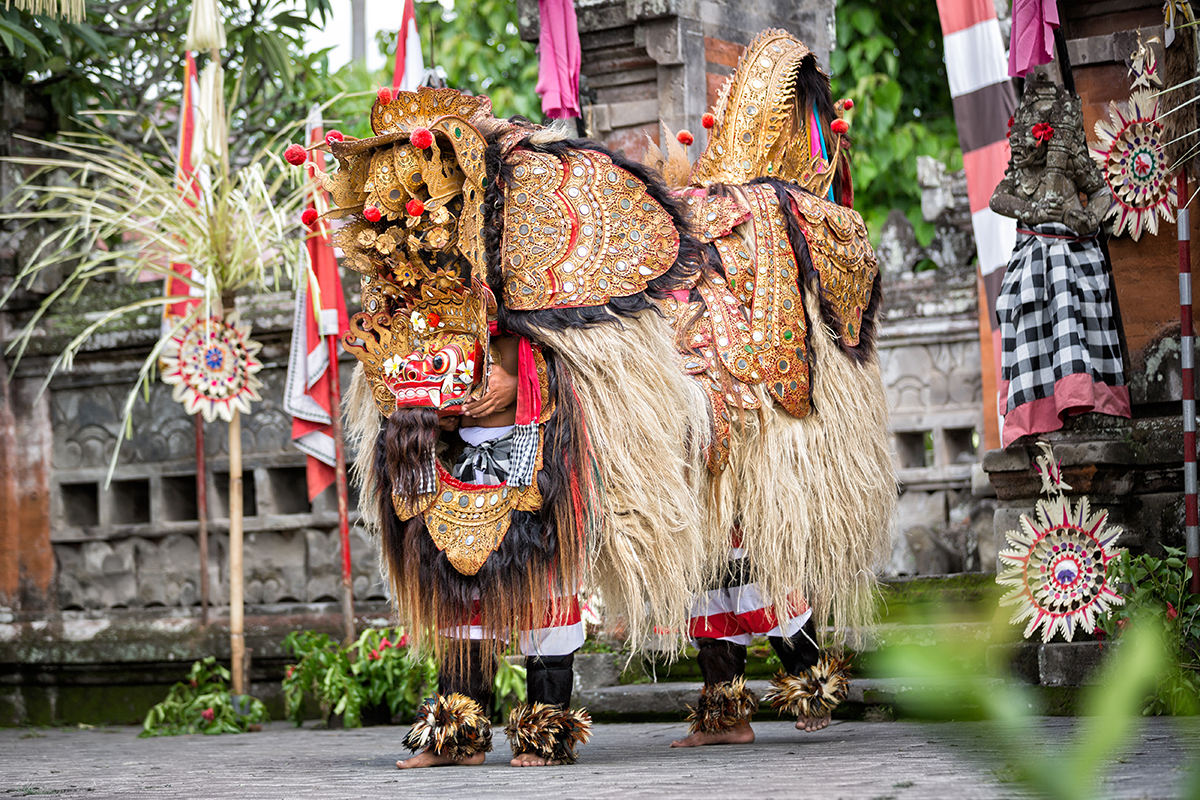 5. Take a Yoga Class
Yoga is one of the biggest attractions in Ubud. You can find great yoga studios scattered all over town, which makes it easy to practice yoga and to meet like-minded people at the same time. These studios offer classes for beginners and experts alike, so there is bound to be a class to fit your level of experience.
If you plan to visit one of the more sought-after studios, such as The Yoga Barn, you'll have to arrive early to reserve your space; it can get a bit crowded. Most of the classes take place in beautiful, open environments with natural surroundings, which make for an enjoyable and authentic experience.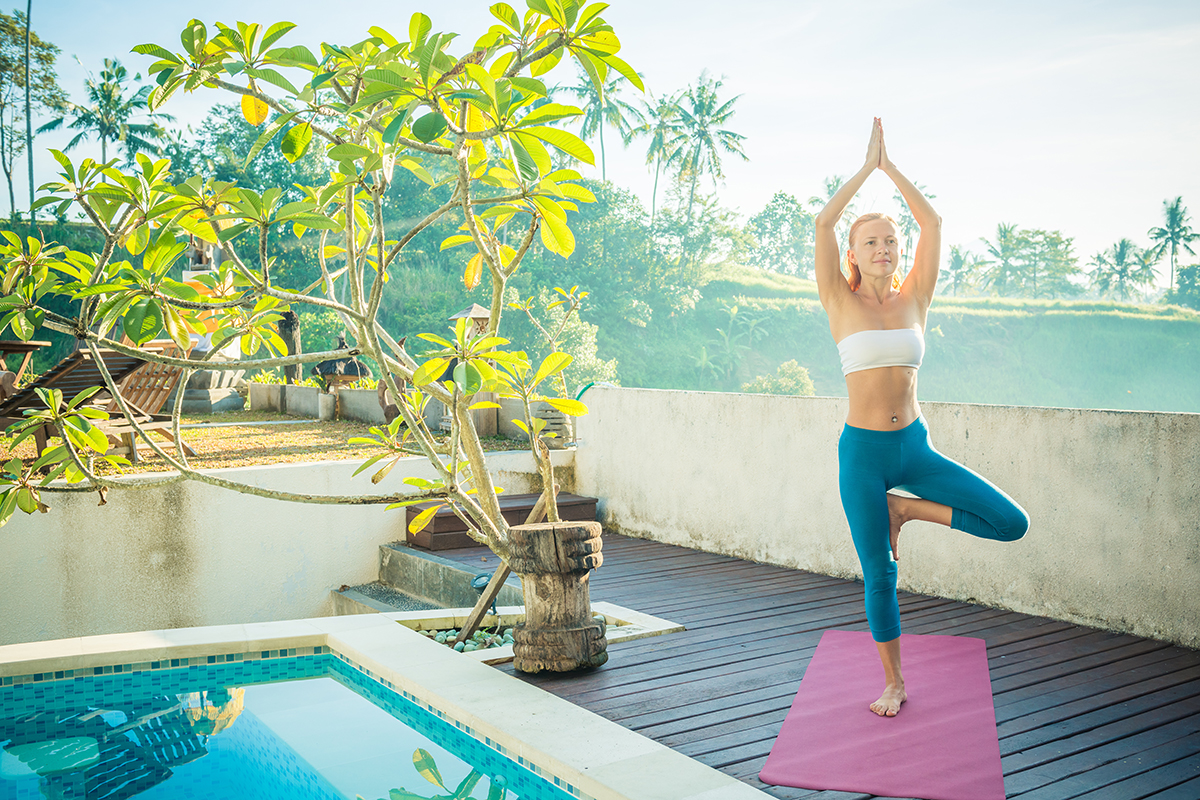 6. Enjoy a Balinese Cooking Lesson
I like the idea of learning about a culture through its food; a local cooking class is a great way to do this. Most of the classes include a trip to the market where you buy all of your ingredients, cooking under the guidance of your instructor, and then eating what you have made together with your fellow students. While you're cooking, you're bound to learn a lot about Bali's traditions and culture, as well.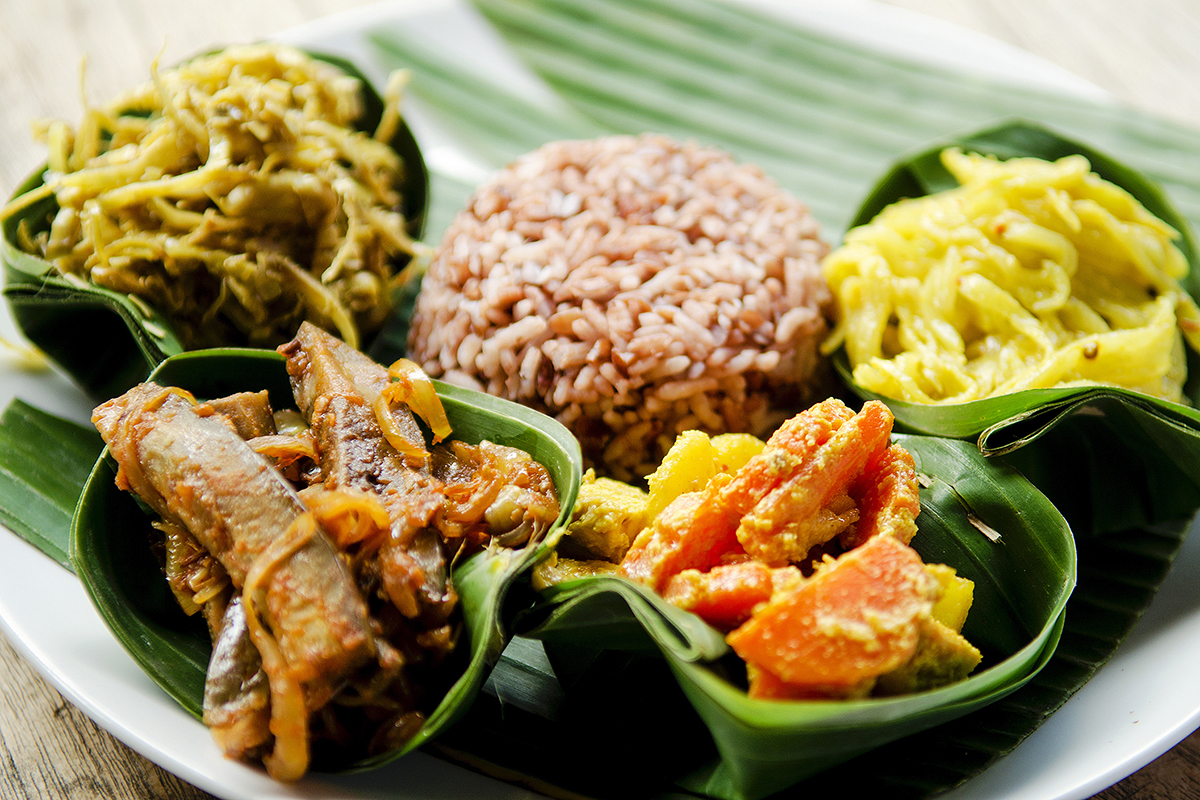 7. Get Lost
Travel isn't always about activity hopping. For me, the most memorable thing about a destination is the way that it feels. In most cases, an area's true character is found far from its tourist destinations. I'm all for big attractions, but leaving the beaten path without much of a plan often leads to the most exciting experiences.
There are many ways to soak up life in Ubud. My favorite was to rent a scooter and then get hopelessly lost. Even better, you could do the same thing on a bicycle. Explore the area, eat street food, sit on a bench and watch the world go by; this unplanned adventure may become the highlight of your stay.